>The terrible 2′s are done… well, not really but we made it to terrible 3′s at least! Tyler REALLY wanted to go to Chuck E. Cheese's for his b-day but we weren't quite sure we wanted to go that route again (just did that for Brian). We decided to skip the overpriced (and yucky) pizza and just have all the cousins meet there for games. There are 16 grandkids in total – so no friends this year. Afterwards we headed down the street to Souplantation! It worked out great (and they doesn't mind if we destroy the patio area) Tyler is into superheroes right now. Check out the awesome cake Jennifer made in a matter of a couple hours!
-Brian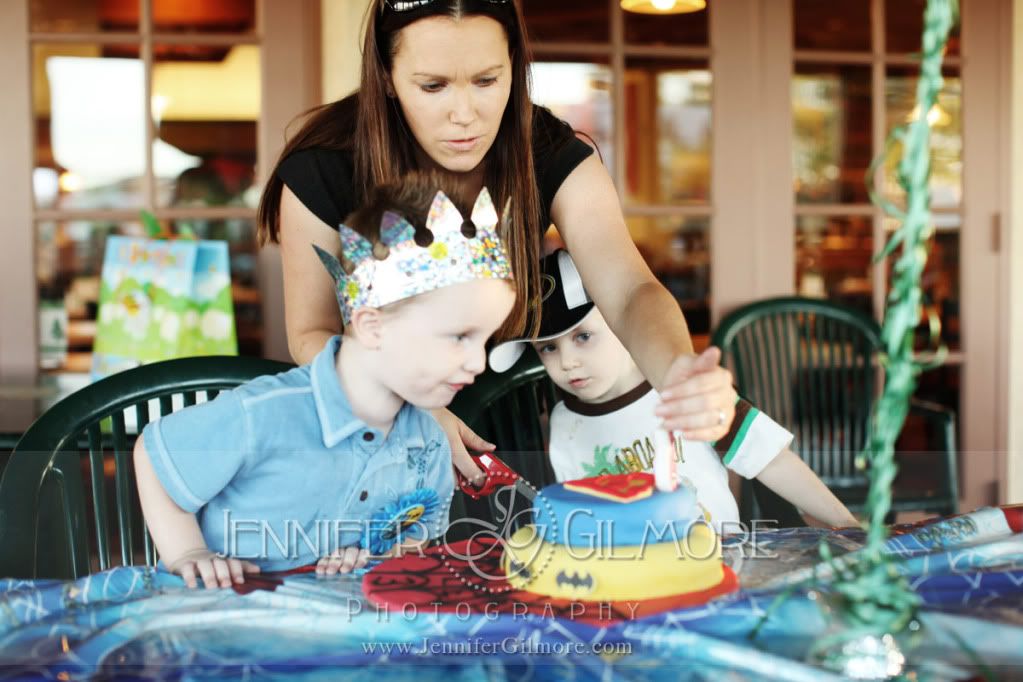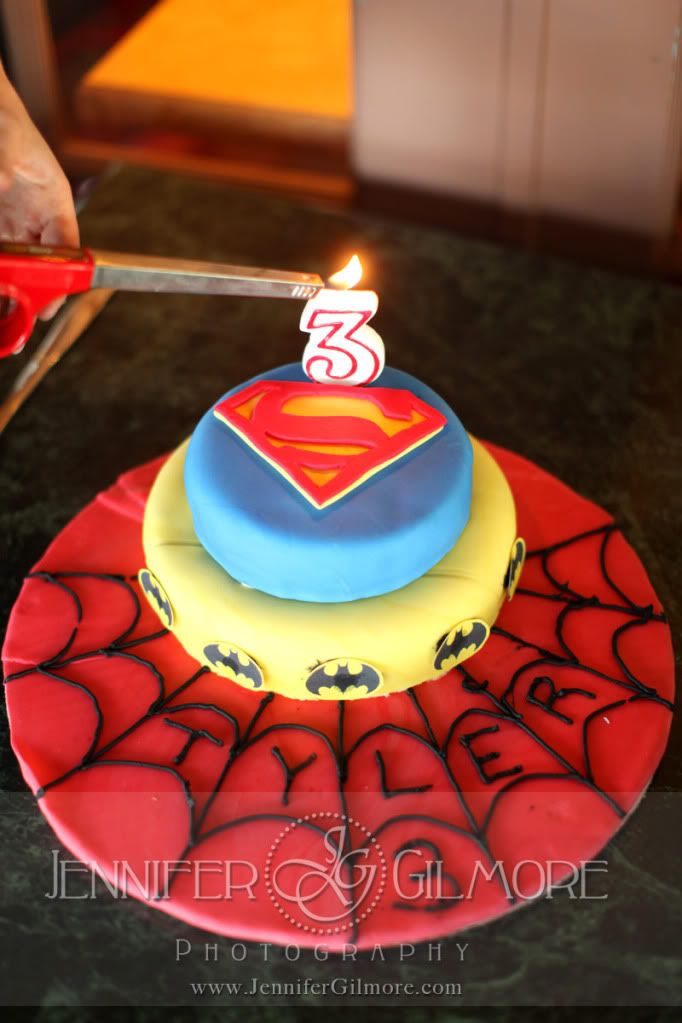 All of the Gilmore boys-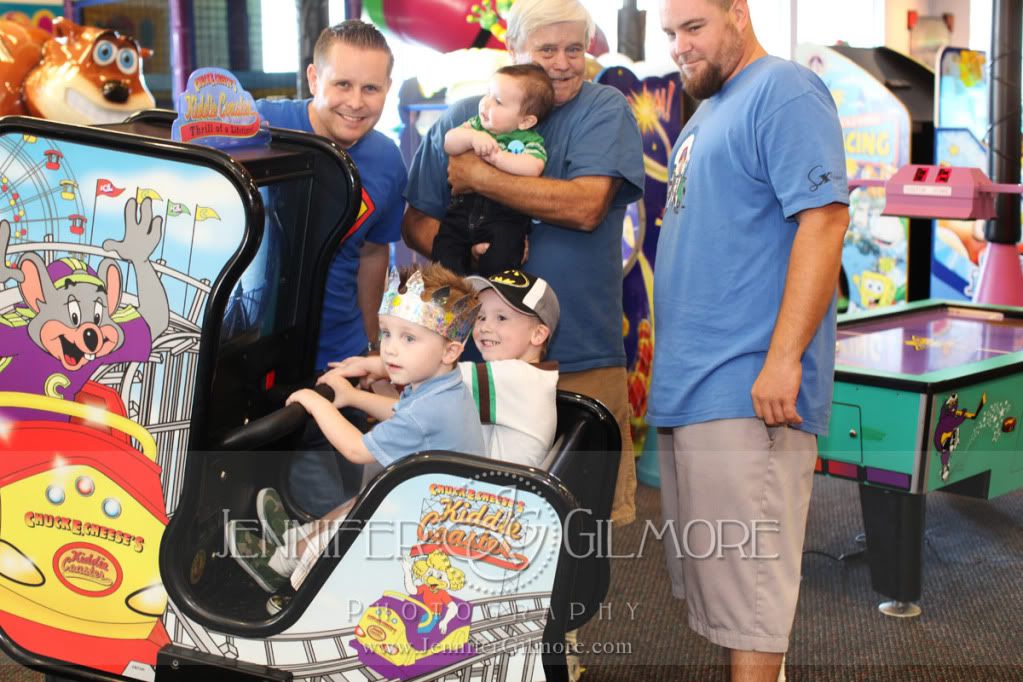 I love this shot. Tyler is allergic to cameras- can't you tell?